Gary Dean
Who am I? And how exactly did I get here?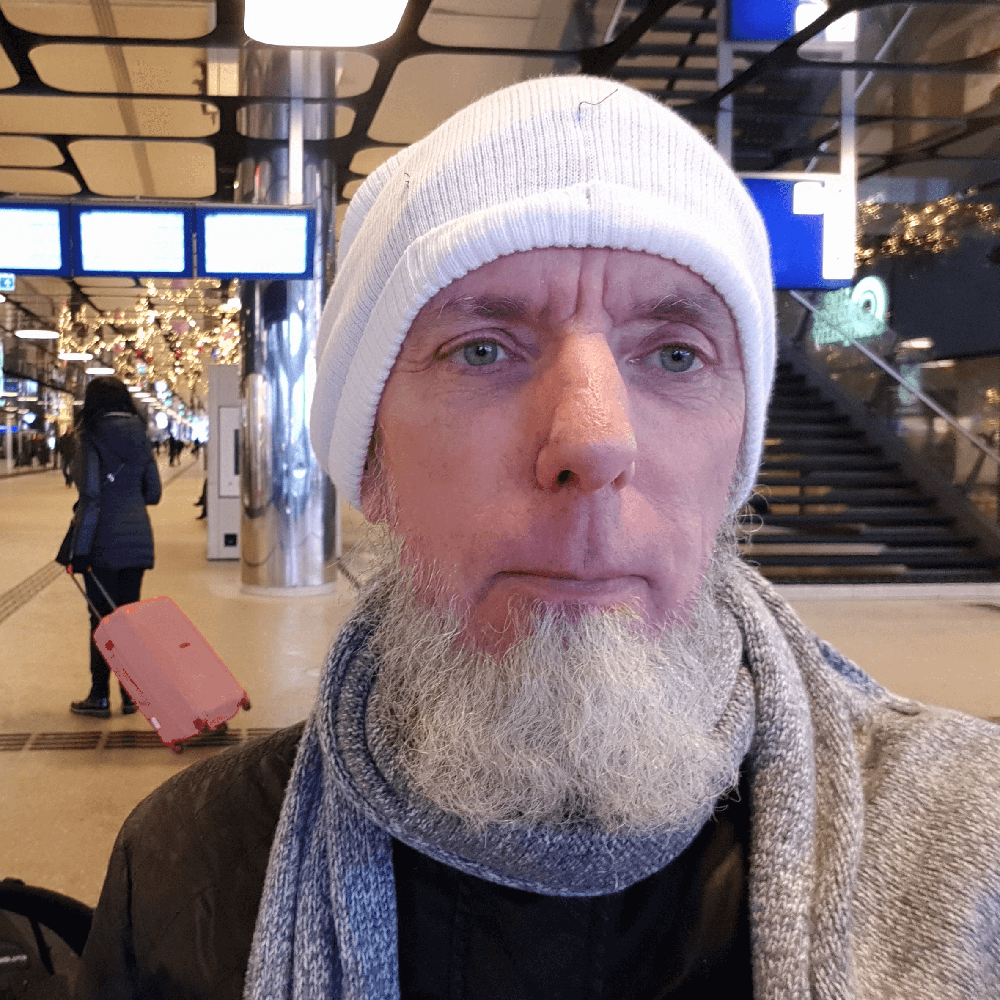 I am a hominid male, born in Perth, Australia, in the pre-Sputnik era.  My recent racial origins are British Isles/Northern Europe.  Ultimately, of course, we are all from Africa.
I have lived most of my life in South East Asia, and migrated to Indonesia in 1996, which is where I now live.  I am an Indonesian citizen.
Personality wise, I am, it seems, a Gemini, a Rooster, an INFJ and an aspie. Oh, and why not, while we're at it, here, download my genome.
My current role models are Robert Sapolsky, Siddhattha Gotama, Germaine Greer, and Pa Kettle.
Apart from my everyday business activities, I think about, study, and do a few other things.  Below is a list of my current interests-study-activity, with wiki links provided for unfamiliar words/terms, and so it is clear what I am referring to when using these words/terms.
If you have offers of input, insight, collaboration, or business in these or related areas, please contact me.
This is a list of areas that I have acquired some knowledge and experience over the years.
Sociology & Politics
Broad knowledge in human cultures, political systems and international relations.
Specialist knowledge of cultures, history and politics of Maritime Southeast Asia, in particular Indonesia.
Fluent in spoken and written Indonesian.
Substantial knowledge and understanding of political processes and governmental structures.
Proponent of open political systems and open technologies.
Proponent of secularized dharmic assumptions and practices.
Computing
Computer applications programmer (php, SQL, bash, C).
Linux system administration and scripting.
Open Source activist providing material and moral support to individuals, groups and government for the use of open technologies, in particular open source software.
Biology
Broad knowledge in animal husbandry, in particular ruminants.
Special interest in controlled-environment food production systems, in particular hydroponics, aquaponics and invertebrate protein production.
Special interest in human evolutionary biology.
Management
Knowledge and understanding of socio-cultural issues in management and communication.
Development of culturally appropriate organisational and administrative systems.
Decades of experience as a business and management consultant in Asia, Indonesia most prominently.
Experienced in interacting with Indonesian government and bureaucracy, directly and effectively at all levels.
Business
1996-2000 | Bachelor of Asian Studies
Murdoch University | Perth, Australia
Four-year specialist degree programme in Indonesian studies minoring in politics and international relations.  Including one year full-time coursework at Universitas Gadjah Mada, Yogyakarta, in Indonesian, with one semester in the Faculty of Economics, and one in the Faculty of Social and Political Science.
1995-1996 | Diploma of Social Science
1983-1984 | Associate Diploma of Agricultural Technology
1981-1982 | Certificates in Animal Technology and Animal Nursing
Bentley Technical College | Perth, Australia
Husbandry of many various species used in medical research, and management of animal laboratories.